Inspired by the hipster culture, the lumberjack trend allows you to be sexy and grungy all at the same time. The only problem is that most guys get this style all wrong because it's a very fine line between looking like a rugged trend-setter and passing for a shaggy dirtball, and unfortunately, many of you guys are missing the mark. And while our boys might get a kick out of our hairy man mop, the ladies definitely don't appreciate it. Bottom line, unless your jet-setting billionaire, Dan Bilzerian, you're probably doing it wrong.
Let's consider a few key aspects about the lumberjack look and how to nail it.
1. Let it go without completely letting it go.
The trick is to think scruffy and stylish—not crack-addict meets castaway…
The style should embrace the whole " I don't care what I look like" vibe while still maintaining some level of grooming. This means you need to have control over the texture and shape of the beard. A great way to rock it is to grow your hair into a loose bouncy blow-out and keep the beard trim. If your hair is on the thinner side, you can keep it short and grow a longer beard—it's all about balance. Overall, the hair should appear unkempt but still attractive.
2. Choose your plaid wisely
Use a lumberjack as a reference, but not as a guide. You'll want to choose a crisp plaid shirt that fits nicely and looks sharp. A well-fitting shirt should be flattering for your physique without drawing attention to flaws. Essentially, the collar should rest at your neck without constricting it and the sleeves shouldn't hug your arm, nor should they be loose.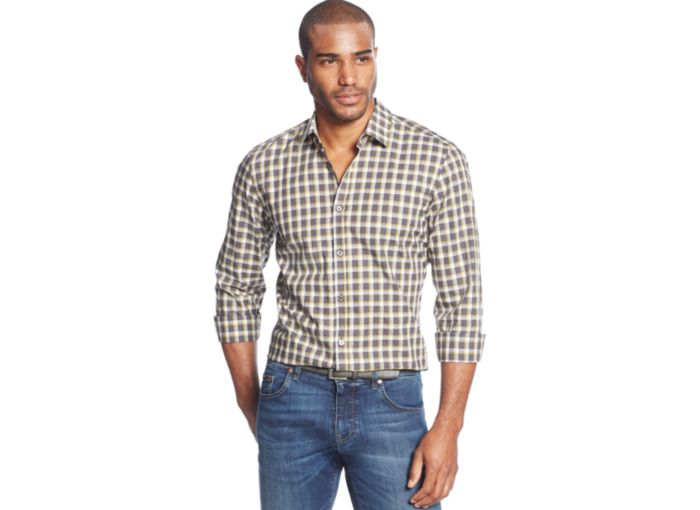 Hugo Boss $179.38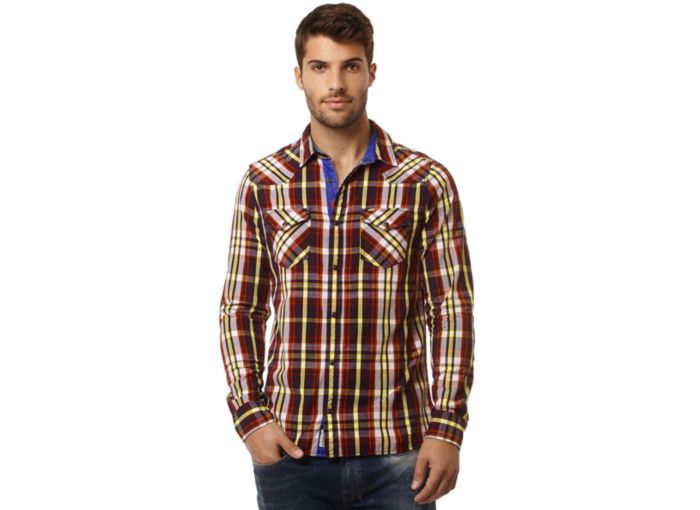 Buffalo David Bitton Simon $91.18
3. Throw on your lace-up boots
Lace-up boots give a strong sturdy appeal, especially when worn with jeans. For a casual look, you can find styles in brown leather or suede with a worn-in surface for a vintage spin. When you're stepping it up for the evening, you should go for a boot in polished black leather with a sleek shape, creating a modern edgy look.
Kenneth Cole $129.99
4. Jeans on point
Jeans create a relaxed and urban vibe. As shown by the major jean houses like Diesel and Calvin Klein, the skinny jean is still enormously fashionable, especially in black and charcoal. The destroyed style is also super trendy as seen by Dsquared2, showing versions in a whisker wash or vintage.
You can also make your own destroyed jeans at home, allowing you to customize the holes yourself while also saving a bunch. Try using a razor to tear away the fabric, tailoring the rips to your own preference.
Diesel $190.00
Dsquared2 $265.00
5. Finish it off with aftershave
You don't have to smell like a lumberjack to tie down this look. Treat yourself to a designer aftershave like Hugo Boss or Polo Sport for a sexy, clean finish. As an added bonus, she'll probably want to cozy up against your burly mane and take in all that manly ardor—you go champ!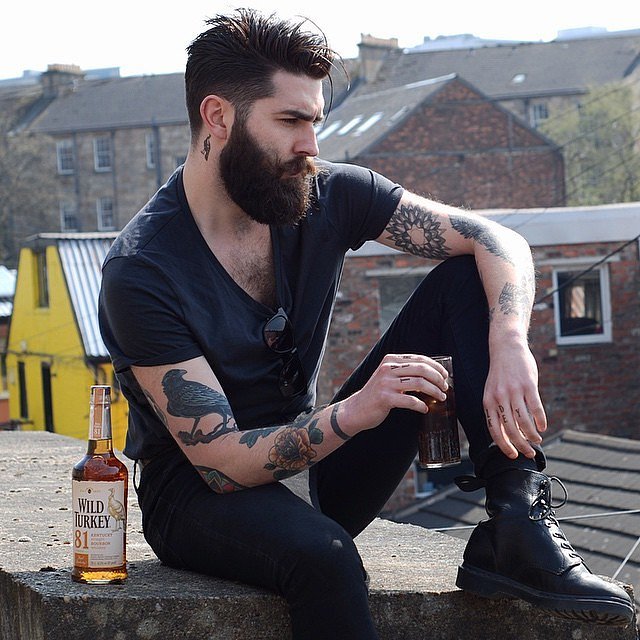 Editorial Disclaimer: Opinions expressed here are the author's alone, not those of any bank, credit card issuer, airlines or hotel chain, and have not been reviewed, approved or otherwise endorsed by any of these entities. Lifetailored has partnered with Creditcards.com for our coverage of credit card products. Lifetailored and Creditcards.com may receive a commission from card issuers Additional Disclosure: This site has affiliate links. We may be compensated when users make a purchase or register to a third party website. For more details read our
privacy policy
.