Once you've got your vacation details all planned out, the only left to contend with is the packing. Here are some tips and tricks for making sure you arrive to your destination with everything you need in proper form.
Basic How-To's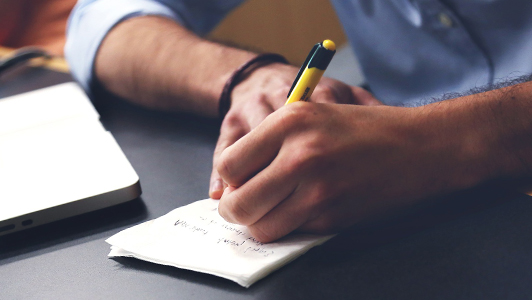 When you're packing for any length of trip, one of the first things you should do is make a list. Somewhat boring, but it's effective. Use the notes section of your phone for easy acces. It's technically impossible to get everything into your suitcase until you're walking out the door, so a last minute list check can ensure that you don't skip the toothbrush and the phone charger. (The horror.)
When you're packing for an extended stay or you need to save space in a small bag, try planning your outfits ahead of time so you don't end up dragging around extra weight. Think separates that are easy to mix and match and can be worn again without drawing too much attention. (Or ruining your trip photos.)
To save space in bags, roll your clothing instead of folding it. This doesn't have to be super precise, but should save quite a bit of space when it's done right. Plus, it makes it possible to see more stuff at once so that you don't have to dump out your entire suitcase every time you're looking for a shirt.
How to Pack For a Long Weekend
The first thing you need to do when you're packing for a long weekend is to check the weather. You'll want to bring other weather options anyway (because let's be honest weather reports aren't always accurate), but at least you will have an idea of what you're working with. If you're taking everything in a carry on, stick with travel-sized toiletries and leave behind things like shampoo and conditioner altogether since they always have those at hotels. (Unless you're camping, then disregard that unless you're not planning on showering.)
Always pack some swim trunks even if you're not headed to the beach, because you never know when a hot tub will be calling your name. You don't have to pack the whole medicine cabinet, but ibuprofen or your over the counter pain killer of choice is a wise move even on the quickest trip.
How to Pack a Suit
If you're traveling with a suit the goal of course is to avoid wrinkling it, which isn't always entirely possible but you can get pretty close. Keep in mind that lighter fabrics always crease more than heavier ones. Skip the garment bag and fold your suit (yes fold) with this special technique. It's probably how James Bond got by. Watch and learn.
Dealing With the Bag
If you're going to be using a upright rolling suitcase, always pack the heavier items on the bottom to keep the equilibrium right for rolling. That being said, don't stash stuff that might get stolen (like your computer) or any meds you'll need ASAP when you arrive because sometimes bags just don't make it, or they get delayed. It's a fact of life.
If however you're traveling for business or something and your bags get lost for a bit most airlines will hook you up with some cash to rent a suit and buy some toothpaste. Small victories.
Editorial Disclaimer: Opinions expressed here are the author's alone, not those of any bank, credit card issuer, airlines or hotel chain, and have not been reviewed, approved or otherwise endorsed by any of these entities. Lifetailored has partnered with Creditcards.com for our coverage of credit card products. Lifetailored and Creditcards.com may receive a commission from card issuers Additional Disclosure: This site has affiliate links. We may be compensated when users make a purchase or register to a third party website. For more details read our
privacy policy
.